Archive for the 'Uncategorized' Category
On Monday May 20th at 8pm we're playing an exclusive set at The Castle Hotel in Manchester which will be streamed Live in conjunction with 'Play Concert' on the thefourohfive.com/tv. Watch this teaser video to find out more about it and how you can win tickets to this special gig!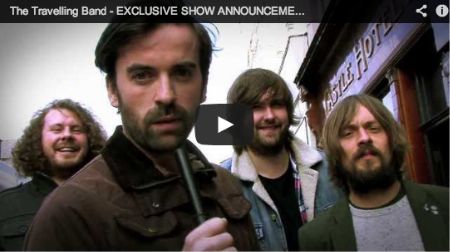 Come and join us for our next London show on Thursday night, May 16th at The Rattlesnake in Islington!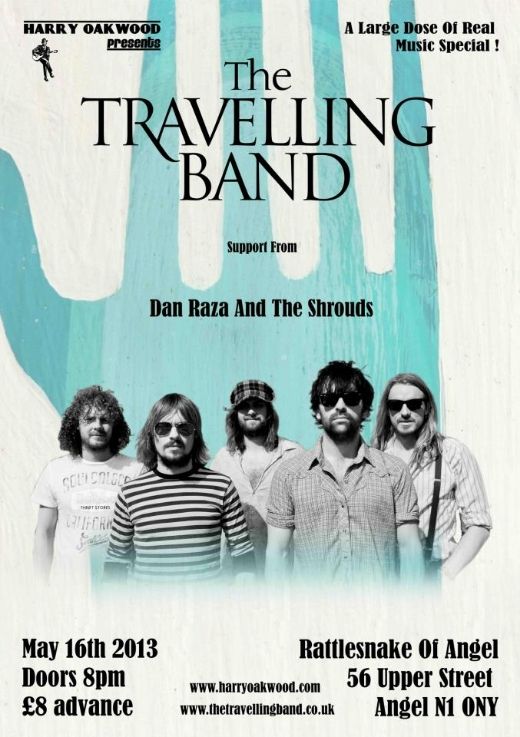 Related show
The 'Hands Up' EP is out today available from our bandcamp page. It features new tracks, 'Hands Up', 'Making Eyes', 'Too my soul' and an 11 minute live version of 'On the Rails'.
We're heading back on the road in March touring the UK with brand new music after time away writing and recording our new album. Leeds band and good friends Ellen & The Escapades will be joining us for all but three dates of this epic tour. We're can't wait to get back out there and play the new songs for you. It has been way too long! Check out all the dates below for a show near you. For more information and tickets go the 'LIVE' section of the website.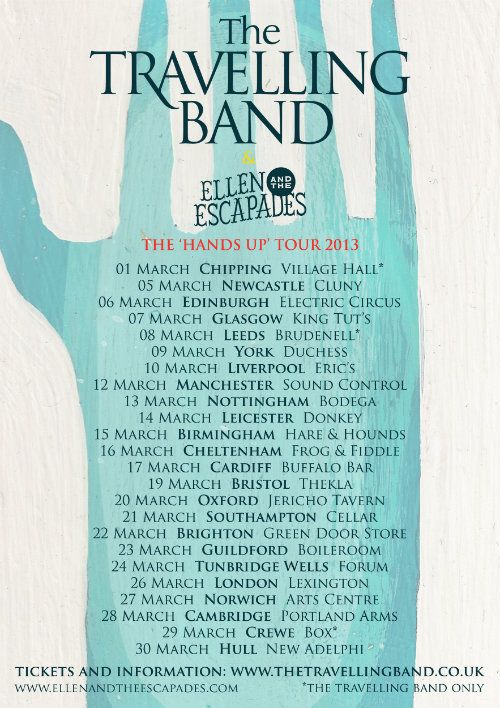 Don't forget you receive exclusive music and video footage when you pre-order our new album. Visit our Pledge Music page to find out more:
www.pledgemusic.com/thetravellingband
bye for now,
TTB
x
Having spent much of 2012 writing new songs we're nearly ready to go into the studio to record album three. This time we're going to do something a bit different and we want you to be involved from the very start.
We're teaming up with PledgeMusic so you can 'Pledge' on the new album (basically pre-order it) as well as pledging on range of other fun and ace things we're really excited about. These range from signed albums, spending a day in our jam room, VIP gig tickets, guitar lessons, gigs in your living room and even owning a signed guitar that will be used on the record. Click below to find out more!
Hello!
We will be in the studio this Autumn finishing off our new record, so we have rescheduled the tour to March 2013.
New dates are on the LIVE PAGE.
We're happy to announce that the wonderful Ellen and the Escapades will be supporting as originally planned.
Until then, see you at a festival this summer or at either of our exclusive village hall performances in Chipping and Lowdham in September.
We can't wait to share our new album with you in the new year!
The Travelling Band
The Travelling Band are headlining In The Pines on Saturday 2nd June…
A 2 day music event in woodland overlooking Lake Windermere on 2nd & 3rd June (BH weekend).
Only 200 camping weekend tickets available (day & day+camping also available).
Go to www.doghouseuk.com for more details. Tickets now on sale on-line.